heeeey, wats up?, heres a lil about myself:
my names kristina, im 15. i have 1 brother. my parents were divorced in march of 2003. i have a few close friends: melissa, lika-miki + fam., matt, tony, and jeremy. my favorite color is blu! :) my favorite movies are 8 mile, 2 fast 2 furious, head of state, shanghi knights and u got served. favorite book is falling up and the light in the attic by shel silverstein(poems and drawings). my favorite perfume is love spell from victoria secert and artic blue, i have a kat named gizmo and a dog named bear. im buddhist, im in a dance group down in seattle at the SGI-USA cultral center. Ive been in dance since summer of 2002, i love to dance more than anythin!! its hella fun and i get to see my friends from around washington and some from organ. i wanna get better at dancing and be able to dance like usher! cuz he kix ass at dancing. and when i get older i wanna get my own dance studio, which wud be hella pimp. dance practice gets hella hard, frustrating, and VERY emtional lol somethings esspecially during the summer when theres seafair pracitce and its EXTREMELY hot and ur marching/practicing for hours and hours straight. but in the end its worth it! and HELLA fun!! :D and u alwayz make knew friends which is kool. and I LOVE MATT!!! hes alwayz been there for me through everythin, hes helped me through all the bad times thats been goin on, and all the good times. idk wat id do without him, thnx a lot babie!! xoxo
DONT FORGET TO SIGN MY GBOOK!!! THNX!!! :D
!!!was last updated: June 13th! ill update soon!!!
my butterfly drawing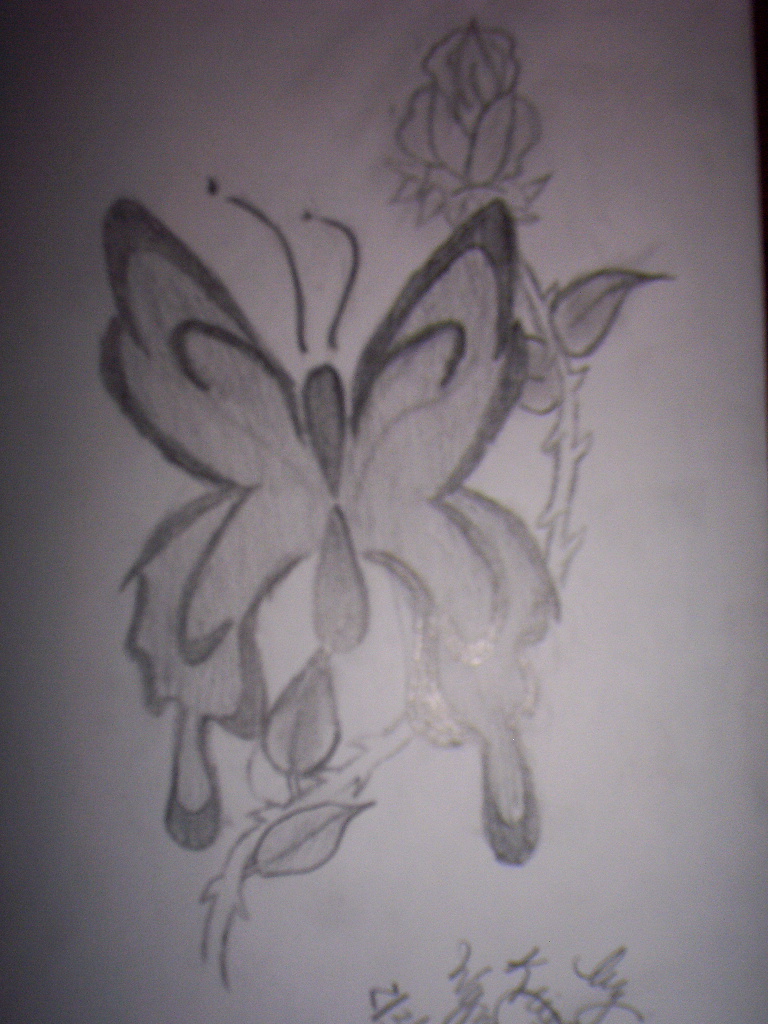 2/3/04
my heart drawing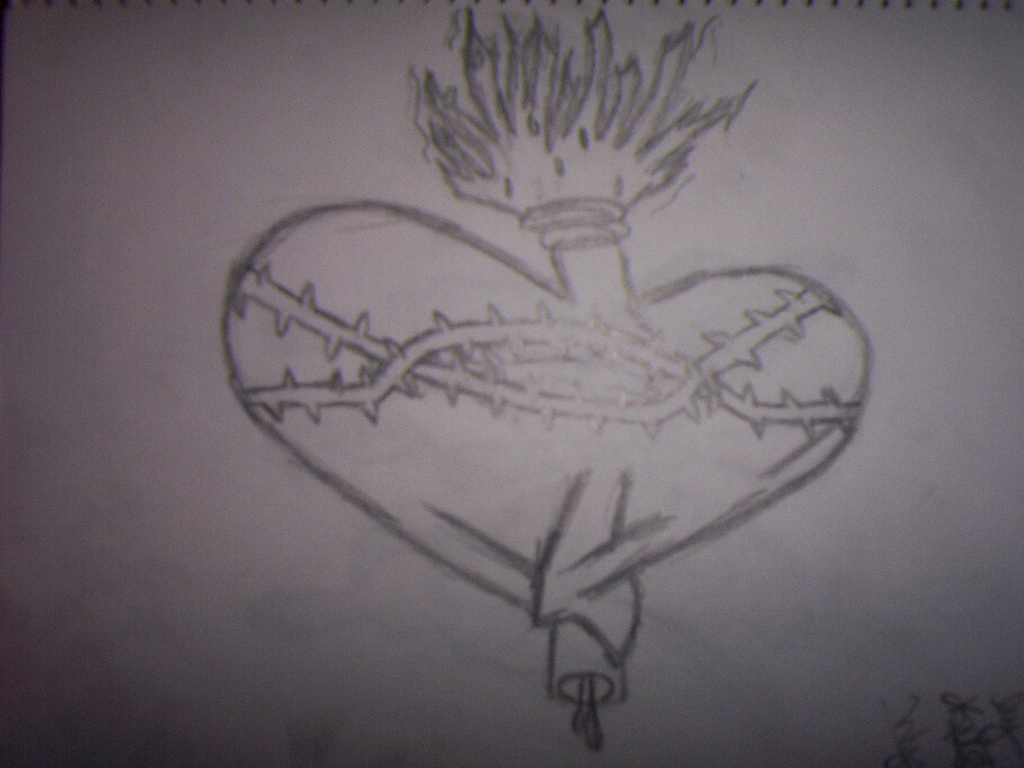 1/21/04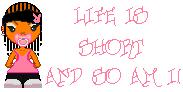 my bro(justin), mom(jen), and me!(kristina)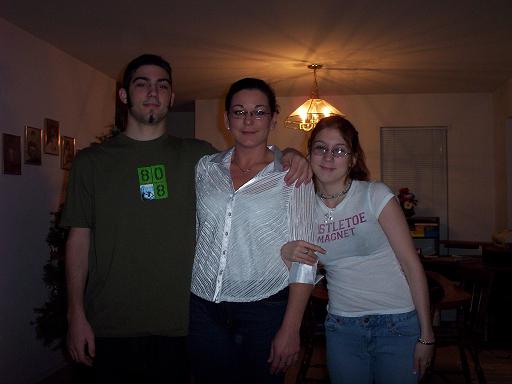 !mU fAv. QuOtEz!
What are friends?
Friends are people that you think are your friends
But they really your enemies, with secret indentities
and disguises, to hide they true colors
What is life?
I'm tired of life
I'm tired of backstabbing ass snakes with friendly grins
I'm tired of committing so many sins
Life is like a big obstacle
put in front of your optical to slow you down
And everytime you think you gotten past it
it's gonna come back around and tackle you to the damn ground
If I had one wish
I would ask for a big enough ass for the whole world to kiss
I'm tired of being white trash, broke and always poor
Tired of being stared at
I'm tired of all of this bullshit
Telling me to be positive
How'm I 'sposed to be positive when I don't see shit positive?
-Eminem(If i had...)-
!Fa ShO!
You better lose yourself in the music, the moment
You own it, you better never let it go
You only get one shot, do not miss your chance to blow
This opportunity comes once in a lifetime yo
-Eminem(Loose yourself)-
Cause sometimes you just feel tired.
You feel weak and when you feel weak you feel like you wanna just give up.
But you gotta search within you, you gotta find that inner strength
and just pull that shit out of you and get that motivation to not give up
and not be a quitter, no matter how bad you wanna just fall flat on your face and collapse.
-Eminem(till i collapse)
Sing with me, sing for the year
Sing for the laughter, sing for the tear
Sing with me,just for today
Maybe tomorrow, the good Lord will take you away
-Eminem(sing for tha moment)
SISY! and her bf :D luv u sisy!!!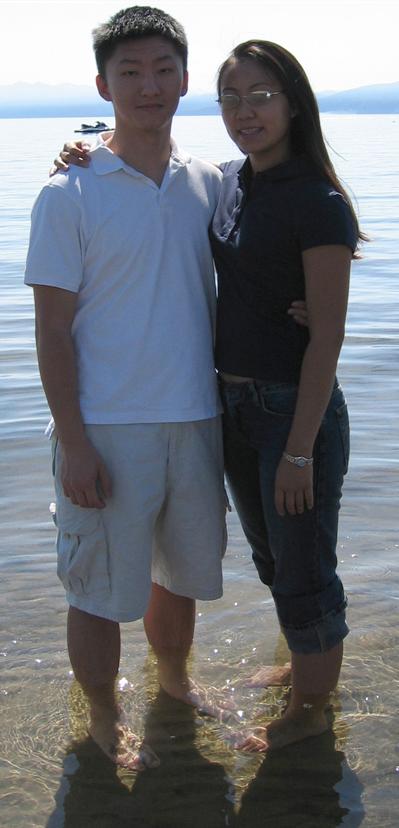 my bfro(justin), his gf(miki), and meee(kri)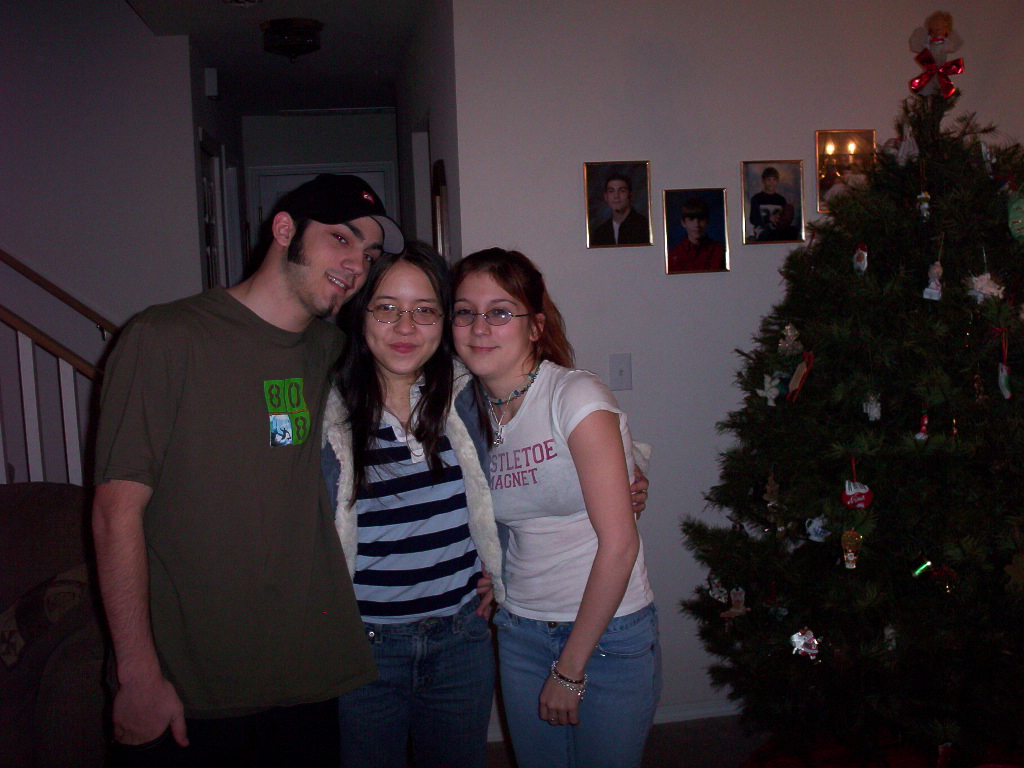 Fuck you Osama!!
Osama Bin Laden your time is short
We'd rather you die then come to court
Why are you hiding if it was in God's name
You're just a punk with a turban, a pathetic shame
I have a question about your theory and laws
How come you never died for the cause?
Is it because your a coward who counts on others?
Well here in America we stand by our brothers
As is usual you failed in your mission
If you expected pure chaos you can keep on wishin
Americans are now focused and stronger then ever
Your death has become our next endeavor
What you tried to kill doesn't live in our walls
It's not in buildings or malls
If all of our structures came crashing down
It would still be there safe and sound
Because pride and courage can't be destroyed
Even if the towers leave a deep void
We'll band together and fill the holes
We'll bury our dead and bless their souls
But then our energy will focus on you
And you'll feel the wrath of the
Red, White, And Blue!!
which sponge bob square pants are you??
which color reflects ur personality
Any comments or suggestions to my site, please email me at:
or send me an IM to my AIM sn:
MoStBaNgNcHiC
buddhaliziousMB
!Thnx!